It's an interesting idea. This app is what I want. I enjoyed working on it and I hope the application will be faster like the website version.
Some important points for users of #Tredto Android application:
* This is the 1st version of Tredto app & the next versions are being developed with many more features, please help us develop the app by "5 STAR" rating in the Play Store. Undoubtedly, in the first place, we need you to support us ❤️

* In some countries, the initial loading speed of the application may be a little slow for you in the first few times, this is quite normal because the application cache must be sync on your device. of course, we will solve this in the future 👍🏻

*Note that if you want to help us in developing the Android version, the best way is to send your feedback along with a 5-star rating on Google Play. So be sure to tell us if you encounter a problem in using the application or you think you need a special option in the application.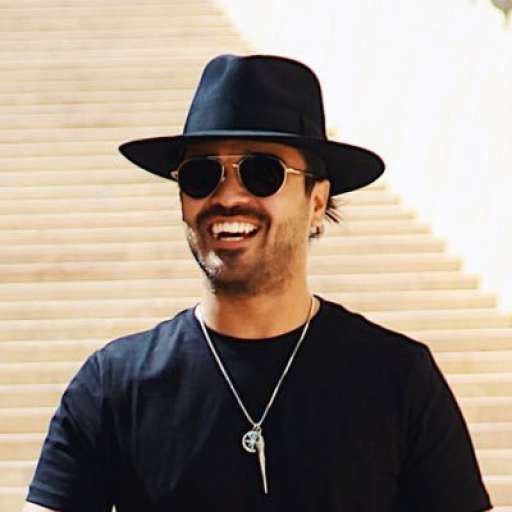 It's paper loss until you actually sell.
I originally bought crypto 2017-18 long story short, by March 2020 my portfolio was down >90%...didn't sell any at loss, just HODL'd and the rest is history, only up since then.
Patience is a virtue and will pay off in the long term.
HODL!
Why we sold our 300k house and went all in on #bitcoin ?

Our house on 1-1-16 was 681 BTC
Our house on 1-1-17 was 300 BTC
Our house on 1-1-18 was 22 BTC
Our house on 1-1-19 was 77 BTC
Our house on 1-1-20 was 42 BTC
Our house on 1-1-21 was 10 BTC
Our house on 1-1-22 was 6 BTC🌟
Train your eyes to pick just one price pattern and you can trade it on any timeframe. Have 1:2 risk reward and you will never look back.

One such price action pattern is VCP or ascending triangle pattern (in other words).

Spot it right and make a killing in your trading!
Before you start dreaming about making BIG profits (lakhs & crores) from markets, try to focus on getting "small profits" & try to "be consistent".

It's easy to scale up when conviction is high based on the current results.
Trading is you Vs you. It's not you Vs the market or you Vs your friends.

You must do what is best for you at all times.
Expecting the world to treat you fairly because you are a good person is like expecting a lion not to attack you because you are a vegetarian 😂😂
In trading you have be flexible with your expectations and very rigid with your rules. After all its a game of survival.
Quite often we get exit signal at the right time but we keep justifying our current position is right & keep averaging on the fall (in case of long position). That's the first thing you must change if you want to survive & thrive in the markets.

Accept your mistake & move on!
Tredto is available to everyone. There are no restrictions on registration.
We will not collect any information about your gender, country and age. But you have to be careful in publishing the content. Because the most important thing for us is freedom of expression, and this happens right when respect also prevails in this society. The red alarm will sound when someone tries to publish offensive, sexually explicit or immoral material. We will not allow the publication of such content. We must realize that all moral, sexual and religious tendencies are precious to us.
#Tredto